Overview
Rajasthan is the royal place full of colors and different ethnic cultural stories along with it the State displays handicrafts, ethnic wears and admired by foodies. But more than these all Rajasthan is an amazing place for photography experience. The bright colour cities along with different historical forts and palaces it has all for everyone to capture in their lenses. So if you are looking forward for some photography fun come to join Photography Tour of Rajasthan and experience all in one complete tour package.
Day 01
starts from Delhi
Tour starts from arrival at Delhi where the tour representative welcomes us and takes us to the pre-booked accommodation for overnight stay.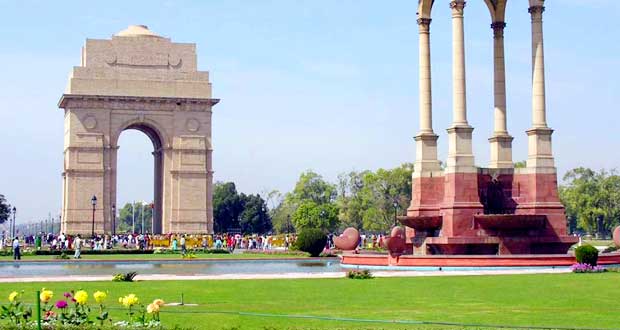 Day 02
Full day at Agra
On arrival at Agra first must watch monument or you can also say symbol of love and true love saga is "Taj Mahal". This white marble monument attracts thousands of tourist as well as localities to visit every month. Agra city is not only famous for popular historic monuments but for ethnic clothing, jewels and many more keepsakes to take away for everyone back at home. After visiting almost all monuments and shopping in buzzing markets enjoy overnight stay in pre-booked accommodation.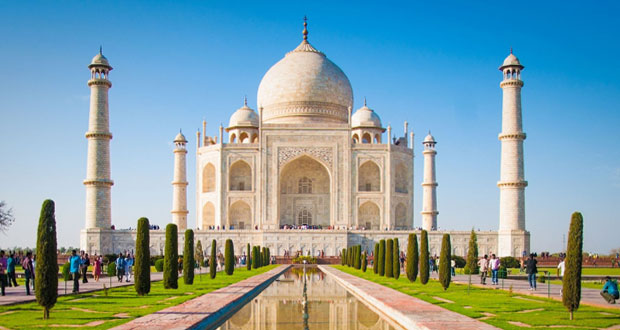 Day 03
On the way to Jaipur & en-route visit to Fatehpur Sikri
On the way to Jaipur City en-route the tour visit popular Fathepur Sikri Diwan-I-Am, Diwan-I-Khas, Jodhabai palace, Birbal's house, Marian's house and the Panch mahal and enjoy overnight stay in pre-booked accommodation.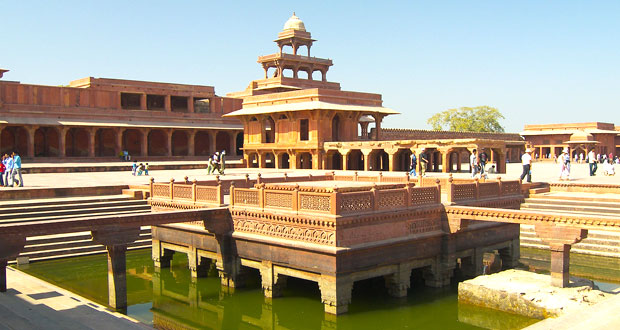 Day 04
Full day at Jaipur
Today full day Jaipur City sightseeing includes popular City Palace that displays Rajasthan's Mughal style architect. Next is Jantar Mantar which is a solar house, with solar devices that provide accurate forecast.Hawa Mahal which is also known as Palace of Winds is a five-storied pink sandstone building. Capture the glimpse of all this and other historic monuments in Jaipur City. To add more fun one can go ahead to optional tour of Chokhi Dhani, an ethnic village resort located at a distance of 15 km from Jaipur. The complex gives an atmosphere of Rajasthan village with all modern facilities and enjoys overnight stay in pre-booked accommodation.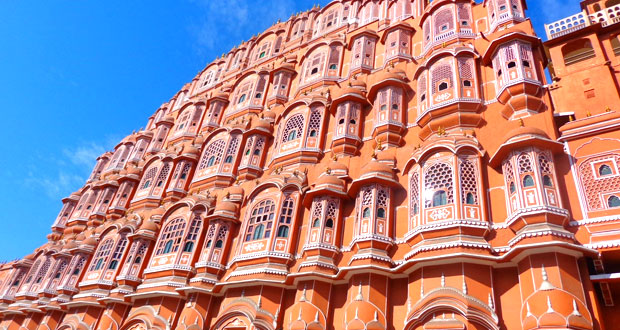 Day 05
Jaipur to Pushkar
Today the tour moves ahead for Pushkar where Elephant festival is most popular. Pushkar city is famous for its ethnic and cultural programs along with handicrafts to buy. Enjoy overnight stay in hotel.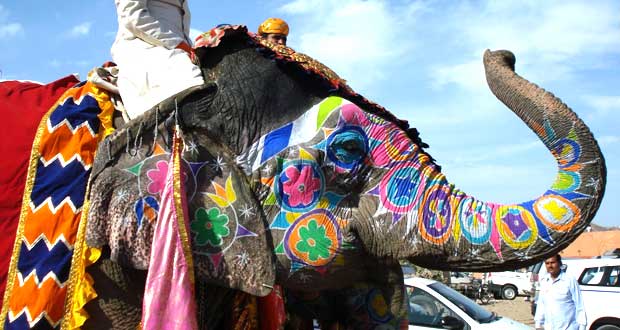 Day 06 & 07
Pushkar to Udaipur
From Pushkar the tour moves ahead to Udaipur City also known as golden city. Udaipur is famous for City Palace; Indo-Aryan temple, Jag Niwas also known as Lake Palace & Jag Mandir, boat ride on Lake Pichola. The lake is encircled with hills, temples and bathing ghats. Enjoy overnight stay at Udaipur hotel.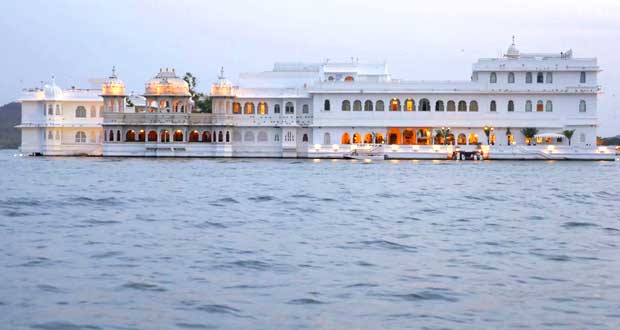 Day 08
To Ranakpur & Jodhpur
Towards Jodhpur en-route Ranakpur & its temples are best attraction points to explore. Enjoy Evening sunset view at Mehrangarh fort of Blue city or Kaylana Lake along with overnight stay at hotel.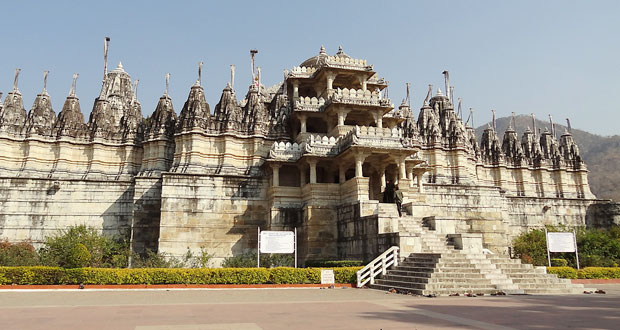 Day 09
To Jodhpur & Jaisalmer
Thar desert, Forts, palaces and buildings along with Mehranghar Fort, museum and bazaar etc.all are mesmerizing places to visit. Later the tour drive to Jaisalmer and overnight stay is at Jaisalmer hotel.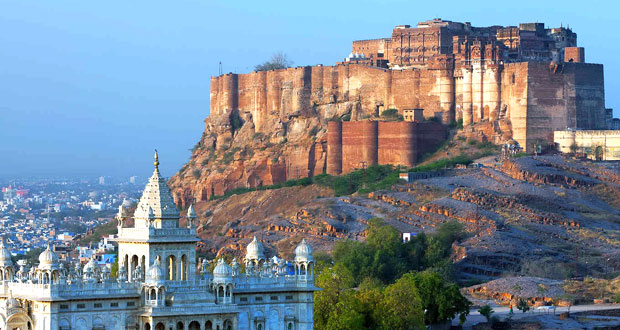 Day 10
Jaisalmer
Jaisalmer is all about exploring Indian cultural instincts and historical stories. Enjoy every bit of along with overnight stay at hotel.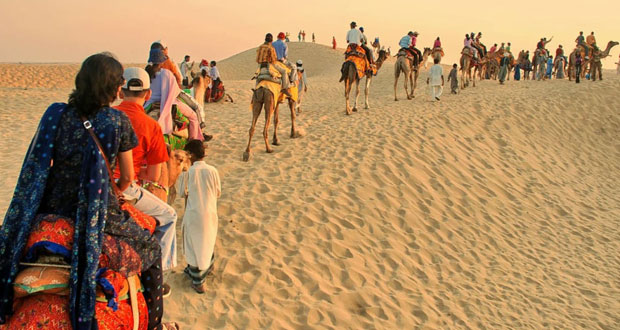 Day 11
Jaisalmer to Bikaner
Bikaner is very beautiful place to explore from sweets to markets and from palaces to sightseeing of mini royal Rajasthan. Yes Bikaner has it all for everyone. Enjoy Bikaner sightseeing along with overnight stay in hotel.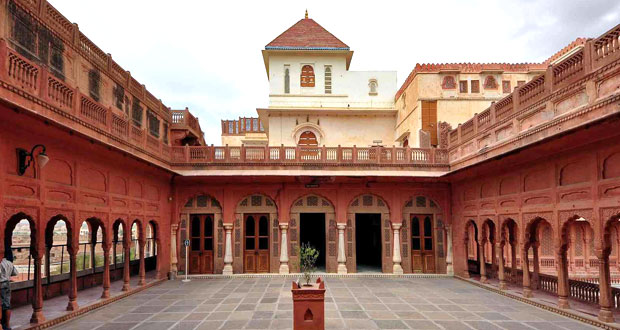 Day 12
Bikaner to Nawalgarh
Capture in your lenses sunrise at devi Kund Sagar and drive to Nawalgarhfor sunset view at Desert Resort and Castle Mandawa. Nawalgarh gives you an amazing experience along with overnight stay at hotel.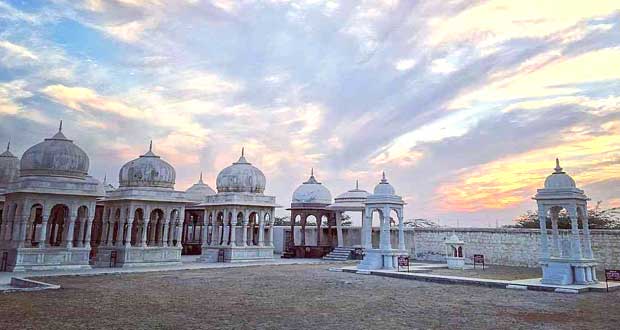 Day 13 & 14
To Neemrana
Today the tour moves ahead for sightseeing of Shekhawati region and later drive toNeemrana which is also renowned for its Fort Palace. Enjoy evening sunset from Neemrana Fort along with overnight stay at hotel.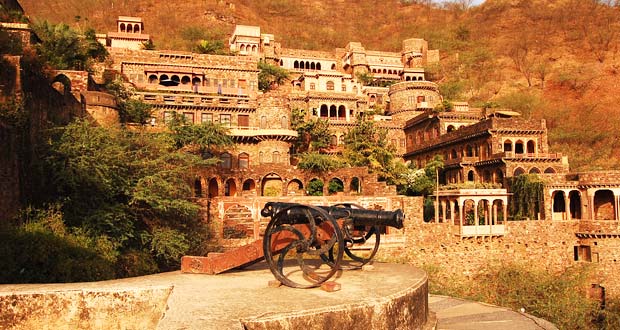 Day 15
Visit to Delhi's hot spots
Second day morning welcomes us with an introduction briefing Old and New Delhi hot spots, historic monuments and buzzing markets. After having breakfast the tour head exploring popular spots and Historic Monuments like India Gate, Humayun's Tomb,Qutab Minar, Jama Masjid, Red Fort, Akshardham Temple and many more. Evening can be captured by extended shopping followed by a dinner in hotel along with overnight stay.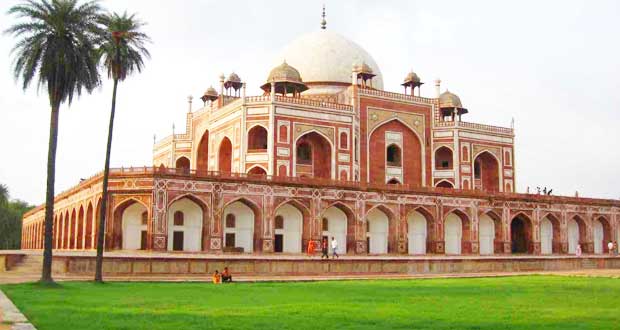 Day 16
Onwards Destination
Today the tour move towards its final excursion.