Overview
This tour will take you the best Forts and Palaces in Rajasthan,Drive to the village of Nawalgarh, located in the Shekhawati region of Rajasthan. Visit castles, havelis and shrines in Mandawa before heading to the city of Bikaner, the 'Land of Camels'. Here, make a visit to the much popular Lalgarh Fort. Drive to the desert city of Jaisalmer to experience the monumental beauty of the Jaisalmer Fort and the Patwon Ki Haveli among others. See the Hindu and Jain shrines located in Osian and reach Bishnoi, a tribal village. Explore the town of Kumbhalgarh and the Jain temples in Ranakpur. Enjoy a sightseeing tour of Udaipur and the holy town of Pushkar. Drive to Agra, the erstwhile Mughal kingdom and home to the Taj Mahal. Finally, get ready to explore the tourist attractions in Delhi. There's much more!
Day 01
Flight to Delhi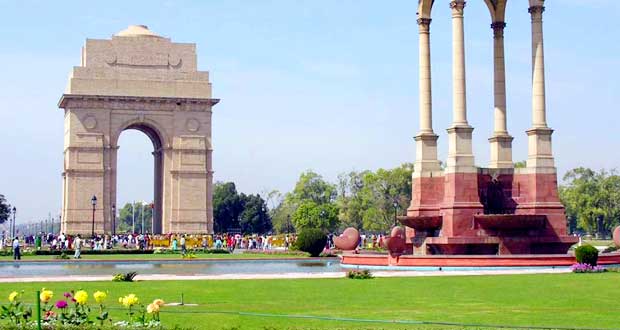 Day 02
Delhi – Nawalgarh
Arrival and Morning drive to Nawalgarh enroute breakfast. On arrival check-in at hotel. Afternoon sightseeing in the Shekhawati region, often called the open air art gallery of Rajasthan. Overnight at hotel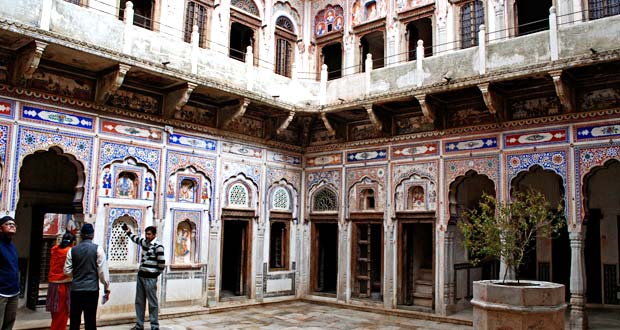 Day 03
Nawalgarh – Bikaner (200 kms/5.30 hrs)
Morning drive to Bikaner , afternoon city sightseeing . This desert town in the north of the state was founded in 1488 by Roa Bikaji, a descendant of the founder of Jodhpur, Jodhaji. Visit the Junagarh Fort constructed between 1588 and 1593 by Raja Jai Singh, a general in the Moghul Emperor Akbar's army and camel breeding farm and deshnoke ( Karni Mata temple ). Overnight at Hotel
Day 04
Bikaner – Jaisalmer (333 kms/7 hrs)
Morning after breakfast drive to Jaisalmer , enroute visit desert village to visit local life of people. overnight at Hotel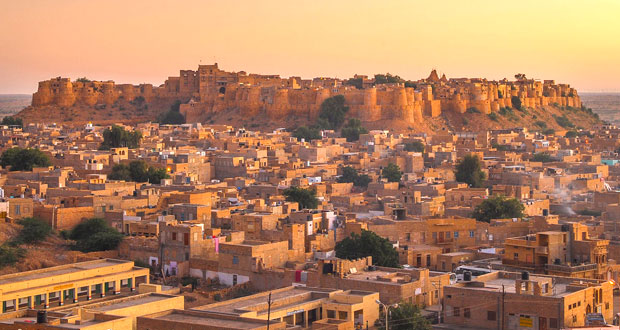 Day 05
Jaisalmer
The Rich and beautiful palaces and " Havelis " of Jaisalmer shimmer against the relentless monotony of the Thar desert. Its Rulers were known for their valour , their beautiful havelis and glorious temples. For close to ten centuries Jaisalmer has assumed the air of a virtual art museum . Sightseeing in Jaisalmer include , Sonar Kila , Patwon ki haveli , Salim Singh ki Haveli and Nathmalji Ki Haveli , Evening short camel ride in the sand dunes of thar desert. Overnight at hotel.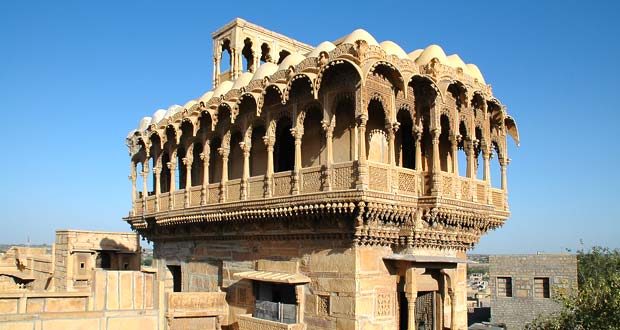 Day 06
Jaisalmer – Jodhpur
Morning drive to Jodhpur, Gateway to the Thar desert , the city is known for its striking Forts, stately palaces and gracious buildings . On arrival check-in at hotel. Later sightseeing in Jodhpur includes Mehranghar Fort built by the city`s founder five centuries ago , Jaswant Thada , museum and bazaar etc later see craftmenship and Bandhani method .Overnight at hotel.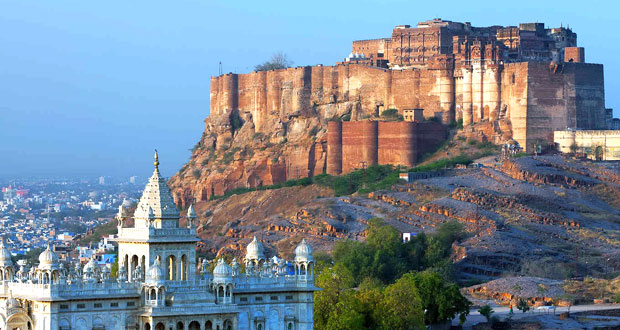 Day 07
Jodhpur – Ranakpur –Udaipur (290 kms/6 hrs)
Morning drive to Udaipur enroute visit Ranakpur Temples. Overnight at hotel.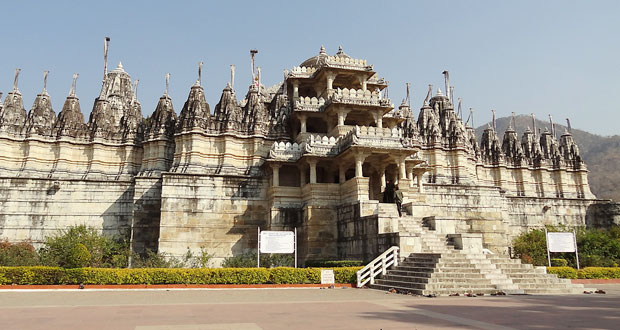 Day 08
Udaipur
Udaipur is the most romantic city in Rajasthan. With its hilltop fortesses , fairytale palaces and exotic legends and its urben and industrial centre, the city is proud of its heritage as a centre for performing arts, painting and crafts. Most of the marble palaces and fortification have now been transformed into palace hotels . Sightseeing of Udaipur include , City palace museum , Bharatiya Lok Mandal , Sahelyon Ki bari , Partap memorial and afternoon boat ride at Lake Pichola. Overnight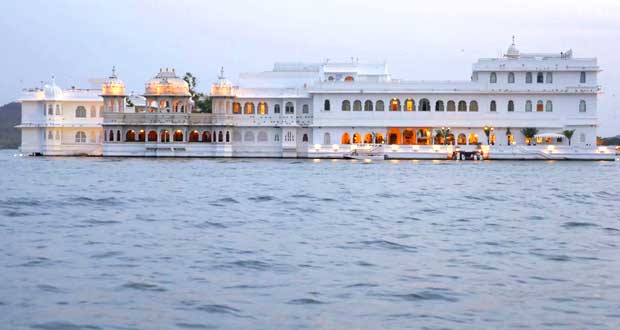 Day 09
Udaipur – Pushkar (298 kms/6 hrs)
Morning after breakfast drive to Pushkar, a quite little town on the edge of a small and beautiful lake in eastern Rajasthan. A city of 500 temple and 52 bathing ghats, Pushkar prides itself of being the site of the only temple of Brahma, the Hindu God of Creation and is therefore believed to be the centre of the creation on the World . Afternoon city sightseeing in Pushkar and Festival. Overnight at Hotel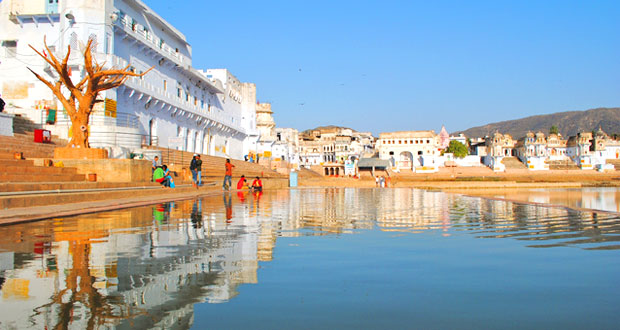 Day 10
Pushkar – Jaipur (146 kms/4 hrs)
Morning drive to Jaipur , ( optional )afternoon enjoy a cycle rickshaw ride through the bustling bazaars. Jaipur is renowned for textile block printing, blue pottery, carpet weaving, semi-precious stones . Overnight at hotel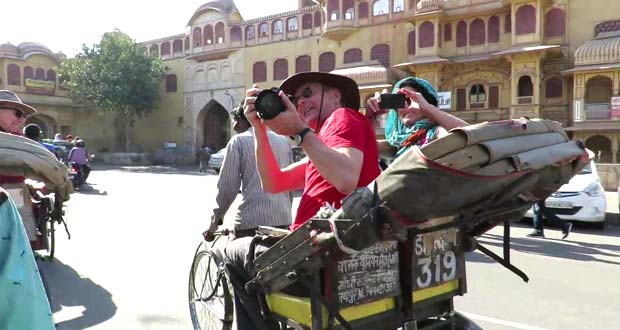 Day 11
Jaipur – Amber – Jaipur
Morning excursion to Amber Fort riding on the Elephant back . Afternoon city tour of the famous " Pink City" which reminds of a glorious past and there is so much to see and enjoy here . Sightseeing include City Palace, Hawa Mahal and Jantar Mantar. Evening visit Tiger fort ( Nahargarh) for sunset view . Dance at dinner in Jaipur . overnight at hotel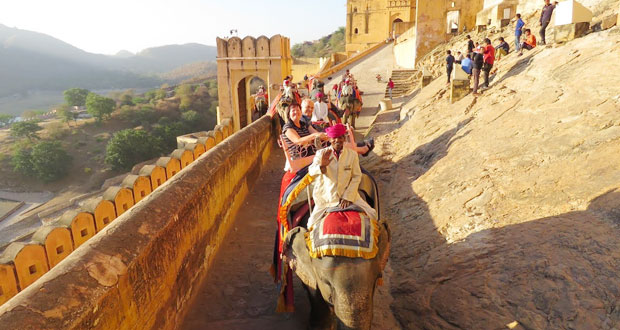 Day 12
Jaipur – Karauli (190 kms/4 hrs)
Morning drive to Karauli. On arrival checkin at hotel. Visit City Palace – The 600 year Karauli old city palace was built probably in the 14th century by the royal family and a magnificent city palace in 1635 AD. The fort and the city palace remains the official residence of the royal family of karauli till 1938 AD. At that time a much more modern Bhanwar Vilas palace was built by Maharaja Ganesh pal Deo Bhadur.Red stone ramparts surrounded the walled city with bastions for security. Till date the city was boasts of six gates and eleven posterns.The present city palace is the 18th century building with elaborated ornamented stucco work and frescoes. Evening visit temple to attend aarti ceremony. Overnight at hotel.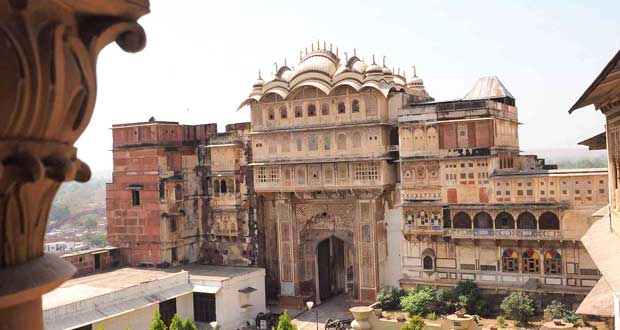 Day 13
Karauli – Agra (182 kms/4 hrs)
Morning drive to Agra enroute visit Fatehpur Sikri . Fatehpur Sikri designed by Akbar as his capital , was lived in for only a very few years . It is beautiful architectural city built of Red sandstone .Arrive in Agra. Check-in at hotel. Overnight at hotel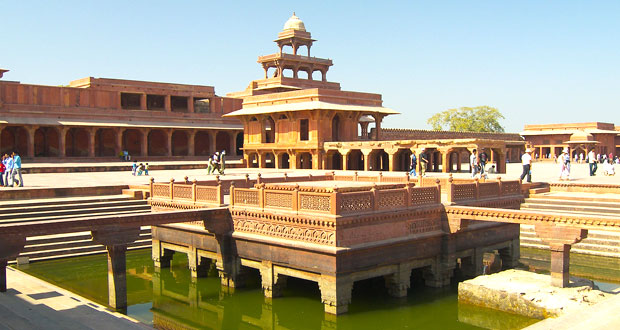 Day 14
Agra – Delhi (204 kms/4.30 hrs)
Morning proceed for sightseeing of Agra . Agra is the home of the Taj Mahal and the famous Red Fort. The Moghul Emperor Shah Jehan built the extravagant Taj Mahal as a mausoleum for his most beloved wife and was imprisoned in the Red Fort overlooking the Taj by his son until death . Both buildings are truly spectacular and the Taj Mahal is now one of the wonders of the World. Afternoon drive to Delhi . Overnight at Hotel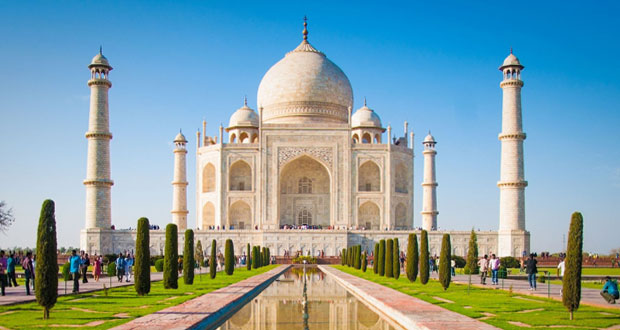 Day 15
Delhi
Morning tour of historic city of Old Delhi to include magnificent Red Fort, Chandni Chowk – Enjoy a Cycle Rickshaw Ride experience during tour of Old Delhi, The Jama Masjid , India`s largest mosque, Rajghat – memorial of Mahatma Gandhi .
Afternoon sightseeing in New Delhi to include Bhai Temple (Close on Monday) , Birla temple , Qutab Minar , India gate and Government buildings. Overnight at hotel (Meal : Breakfast)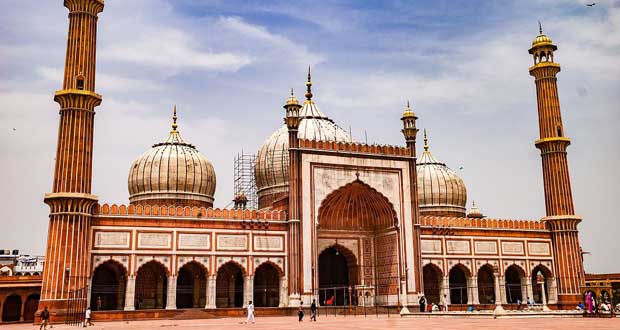 Day 16
Leave Delhi
Morning transfer to airport for your onward flight.